An Extraordinary Career
Hailed as the "world's most listened-to pianist", Valery Lloyd-Watts has captivated audiences worldwide with her insightful and emotional performances. Audiences are drawn into an exhilarating and inspiring experience revealing the passion and soul of both the composer and the artist. With an exceptional career as a recitalist, orchestral soloist, and educator, Valery Lloyd-Watts imparts into her life's work the intelligence and passion that has made her a beloved and sought after artist.
The Beginning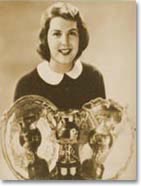 Valery Lloyd-Watts spent her early years in Vancouver, British Columbia, Canada. She knew that piano was her life's calling at the age of four and at the age of twelve performed Mozart's Concerto, K.488 with the Vancouver Junior Symphony.
By age sixteen, she was recognized for numerous awards and was invited to perform the Tchaikowsky Concerto No.1 with the Vancouver Symphony. Earning the Associate of the Royal Conservatory of Music Degree at the age of 17, she was awarded the Eaton Scholarship to the Toronto Conservatory of Music, where she studied for two years. A dedicated student of the Arts, Valery Lloyd-Watts received an Associateship of the Royal College of Music and the Licentiate of the Royal Academy of Music in 1962 while on scholarship at England's Royal College of Music. Recognized as an outstanding performing artist, she was invited by the BBC to perform the world premiere performance of the Fricker Toccata with the Royal Liverpool Philharmonic under Sir John Pritchard.
In 1969, Valery Lloyd-Watts received her Master of Music degree under Paul Badura-Skoda from the University of Wisconsin, Madison. She became an official Teacher Trainer of the Suzuki Association of the Americas and was made an Adjunct Professor of the University of Kansas, Emporia in 1977. Her strong commitment to education has been demonstrated in her teaching and performing excellence.
Performing and Recording Artist
Valery Lloyd-Watts has created a vast and passionate following for her performances and is widely praised for her masterful recordings worldwide. For over 20 years she has toured extensively in Canada, the United States, Bermuda, Puerto Rico, and Australia. She is a consummate artist rivaled only by the world's greatest pianists. She has won high praise for her superior performances and illuminating commentary of composers including Chopin, Beethoven, Liszt, and Brahms. She has performed for the BBC in England and is heard often on the Canadian Broadcasting Company in Canada as well as National Public Radio in the U.S.
As a recording artist, Valery Lloyd-Watts has been hailed as the "world's most listened-to pianist". With thousands of people listening to her recordings daily, she opens the hearts and minds of her audience to the unlimited potential within themselves. She has brought to music the passion of spiritual and intellectual enlightenment.
Educator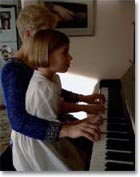 Introduced to the Suzuki methodology in the 1960's, Valery Lloyd-Watts became an enthusiastic ambassador for this revolutionary teaching method. The program's goal is to create noble human beings whose lives are enriched by music. It is this deep value of the individual that Valery Lloyd-Watts has brought to her Piano Pedagogy.
Her career as a trainer began in 1976 when she presented her Teacher-Training Workshops for Suzuki Piano at the University of Kansas Emporia with professional partner Carole L. Bigler. She continues to present her workshops extensively throughout Canada and the United States, as well as Bermuda, Puerto Rico, and Australia, and has served on the Board of the Suzuki Association of the Americas.
Professional partner Carole Bigler and Valery Lloyd-Watts formed Bigler/Lloyd-Watts More Than Music Inc. in 1984, which sponsors and presents the successful summer program Summer MusicFest – Suzuki Kingston. This music festival, begun by Valery and Carole in 1977, is the largest Suzuki and traditional piano teacher-training and student summer workshop in North America. Students and teachers from around the world convene in Kingston for a remarkable two weeks of intensive instruction, coaching, and entertainment.
Valery Lloyd-Watts' passion for teaching, coupled with her deep commitment to the individual value of her students, has generated an innovative approach to learning through music. Partnered with Carole L. Bigler, Valery Lloyd-Watts released in 2001 the Bigler/Lloyd Watts Complete Piano Pedagogy, which synthesizes the best principles of the traditional, conservatory, and Suzuki methods. The aim of their course is to create an environment for learning and self-esteem founded in respect, empowerment, inspiration, and appreciation.
Purchase online (at the Renaissance Music website) any of Valery Lloyd-Watts' recordings as well as the Bigler~Lloyd-Watts educational program materials.
Television and Radio
In 1985, Valery Lloyd-Watts made the 13 part television series, Music Meant for You, which won the CanPro Gold Award.
She is heard nationally on the Canadian Broadcasting Corporation and internationally on the United States National Public Radio.
Role Model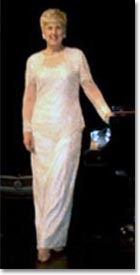 Valery Lloyd-Watts has been a role model for women everywhere. She has demonstrated incredible courage and vision during her career.
Championing the now widely endorsed practice of sharing enlightened commentary during performances, she has educated and inspired innumerable women to be the very best they can be. She often receives feedback from listeners questioning, "Why hasn't anyone ever told me that about the music before?" It is an expression of regret by those who have just received the length, breadth, and depth of a piece that they have heard a thousand times before Valery Lloyd-Watts has illuminated it for them.
Valery Lloyd-Watts is a founding member of the Kingston Suzuki Music Association. She is an entrepreneur, author, performing and recording artist, and television entertainer. Her company, More Than Music, has provided educational and musical scholarships for teachers and students each year since 2000.
Deeply committed to children, Valery Lloyd-Watts gives complimentary performances to every school in the districts in which she lives. She supports many charities, churches, hospitals, senior's residences, and philanthropic groups playing benefit concerts on their behalf.
Family
Valery Lloyd-Watts lives in Kingston, Ontario, Canada. She holds dual Canadian and American citizenship. She is the proud mother of Lloyd and Megan, and loving grandmother of Stephanie and Michelle Watts, and Michelle Landry.